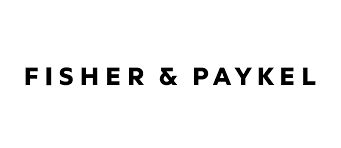 Fisher and Paykel Washing Machine Parts
Fisher & Paykel Clothes Dryer Parts
Afterpay Now Available
Please choose the type of Appliance you have below
We have over 6000 Google 5 Star Reviews, check them out here - Google Reviews
Fisher & Paykel Washing Machine And Clothes Dryer Spare Parts.
The Laundry is where Fisher & Paykel made its name in the appliance scene in Australia. Fisher & Paykel were the true pioneers of the intelligent Washing Machine and Clothes Dryer. With a range of tough, no-nonsense laundry appliances that have a reputation for lasting many years. Fisher & Paykel soon became a name synonymous with good quality reliable Washing Machines and Clothes Dryers. Online Appliance Spares are here to help when your hard-working Fisher & Paykel Washing Machine or Clothes Dryer has an issue and requires some Genuine Spare Parts to get it back to work. You can rely on Online Appliance Spares to quickly supply all of your Fisher & Paykel Appliance Spare Parts.
Safety First, Always.
At Online Appliance Spares we want to make sure your Fisher & Paykel Washing Machine or Fisher & Paykel Clothes Dryer is serviced safely, please ensure all electrical items are installed by a suitably qualified person to ensure your safety and the safety of others.